Hello everyone. Hope you are all having a nice day.
So what have I been up to? Well I've been busy creating items for orders and craft fairs as well as new pieces that are now up on Etsy.
My first Christmas craft fair for this year will be next Sunday (27th Nov) at Westgate Hall in Canterbury, Kent. Find more details
here
. If you're in the area, come along. There will be lots of crafts stalls and fun things for the kids to do. I've been working on a new line of housewares that I hope to start selling here.
The second Craft fair I'm attending is the Past and Present Christmas Fair at St. John's Methodist Church, Whitstable, Kent. 10th Dec, 10am to 4pm.
I'm really looking forward to these fairs.
I've been taking new pictures for some of my creations. Here's two of my Christmas decorations (click the pictures for the Etsy listings):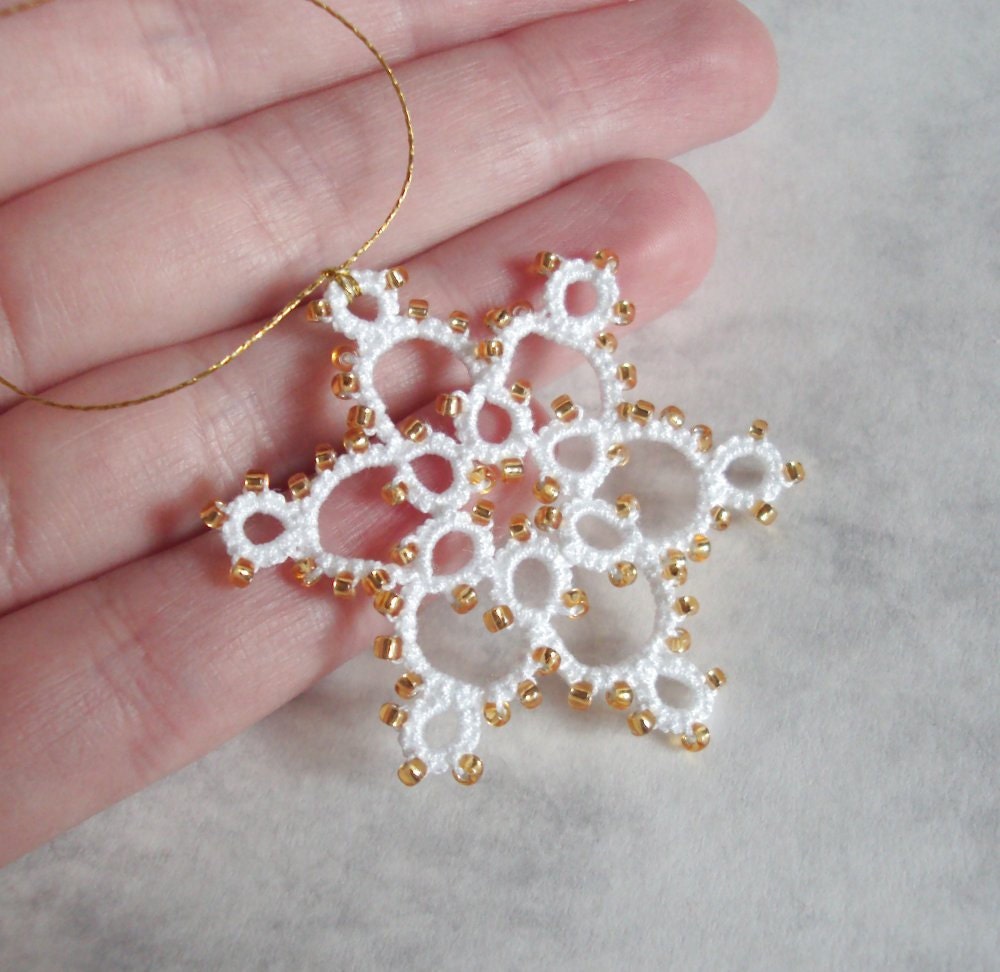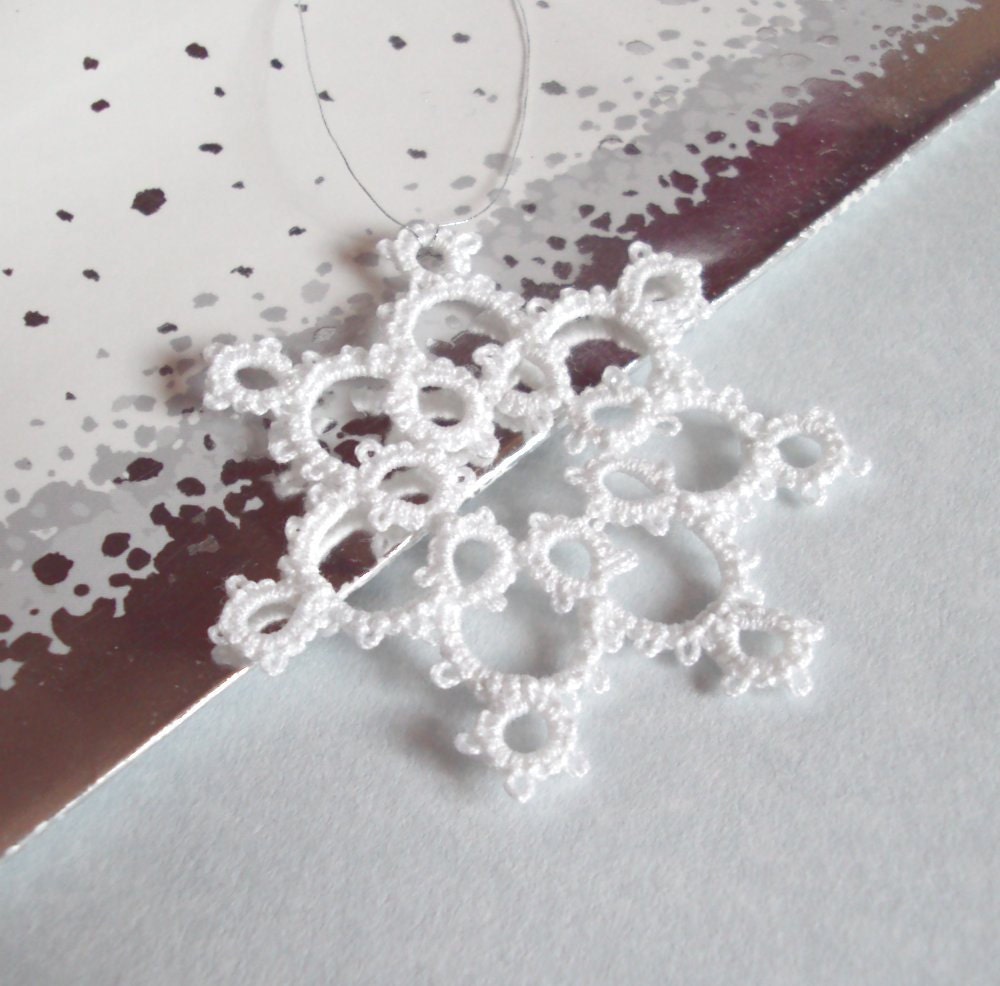 This last one seems to be popular as it sold twice in the same day!
This red tatted Christmas decoration is getting a lot of love. At only $5 this makes a great addition to any Christmas tree. Find it
here
.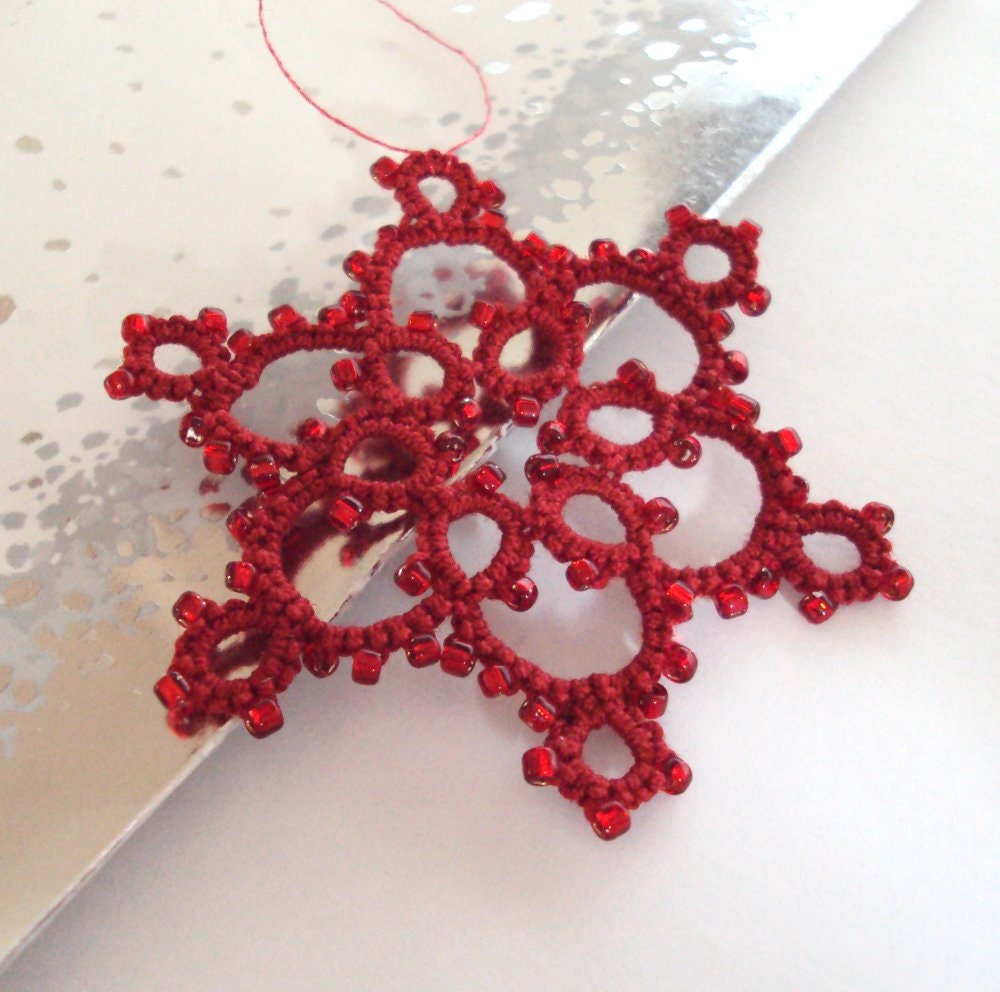 I've also made a large silver snowflake. This one will be back in stock as soon as my new silver thread arrives, hopefully in the next few days.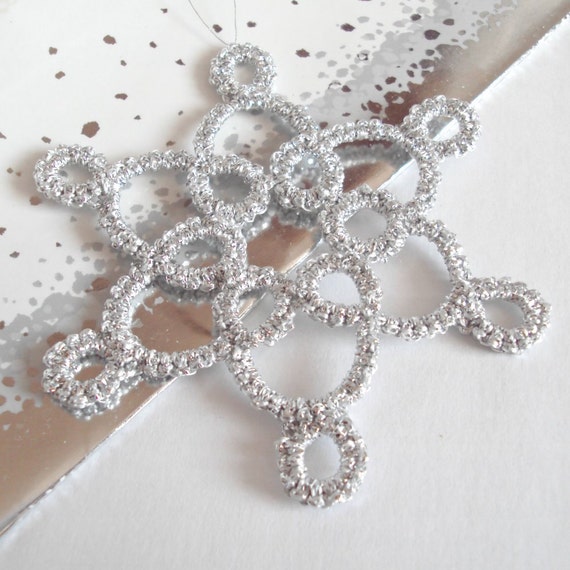 As well as snowflakes, I've also just started tatting Christmas trees. It took a few goes to work out a pattern that looked right and this is the result. The gold decoration below is available
here
:
These metallic creations are available in other colours. At the moment I have gold, red, blue and black. Feel free to contact me if you want a custom listing for your colour choice or for a different number of decorations. I love custom orders.
I've also started listing these on Folksy for UK customers
here
.
Heather xxx